Student Wellness and Success
GOAL: $70 million
Caring for the whole person means connecting every student to people and resources that deepen their sense of well-being and belonging. Students are more willing than ever to seek help as they face and overcome challenges and discern their paths forward. They will find this help in abundance in an expanded campus center—connecting to the vast Fordham professional network in the Career Center, finding spiritual support in Campus Ministry, or pursuing meaningful educational experiences outside the classroom through the work of the Center for Community Engaged Learning. These expanded opportunities will be coupled with world-class facilities—for dining, fitness, and events—that foster good health and warm interpersonal connections. Students and families trust that Fordham will deliver on our promise of cura personalis, and our campaign will make certain that a nurturing environment continues to be a touchstone of students' experiences.
Investment areas include:
Campus Center renewal
The Career Center
Center for Community Engaged Learning
Counseling services
Featured Funding Initiative: The Campus Center Renewal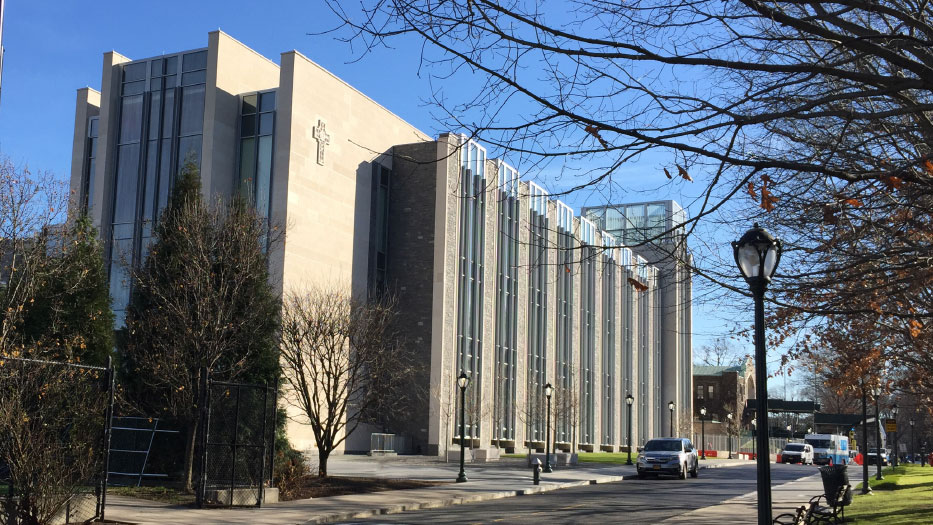 The expansion of the campus center at Rose Hill is an important step forward for Fordham—and a shining example of how Fordham is committed, as a community of mutual care, to the holistic well-being of every student. Learn how you can help.