Diversity, Equity, and Inclusion
GOAL: $120 million (included across the pillars)
We are called to renew and strengthen Fordham's historic commitment to building a richly diverse and inclusive community and to developing a strong sense of civic virtue in the hearts of students. Diversity, equity, and inclusion inform and permeate the fundraising goals within each of the four pillars of our campaign. We must enrich every element of the Fordham student experience. And we must ensure every student has equitable access to the meaningful connections and opportunities that nurture belonging, engagement, and purpose.
This goal, woven throughout our campaign, is supported by giving opportunities listed in all our campaign pillars, such as:
The Diversity Fund

Programs to help students from low-income, first-generation, and underrepresented backgrounds

Housing scholarships

Health and wellness

Programs for LGBTQ+ students
Featured Funding Initiative: Support for LGBTQ+ Students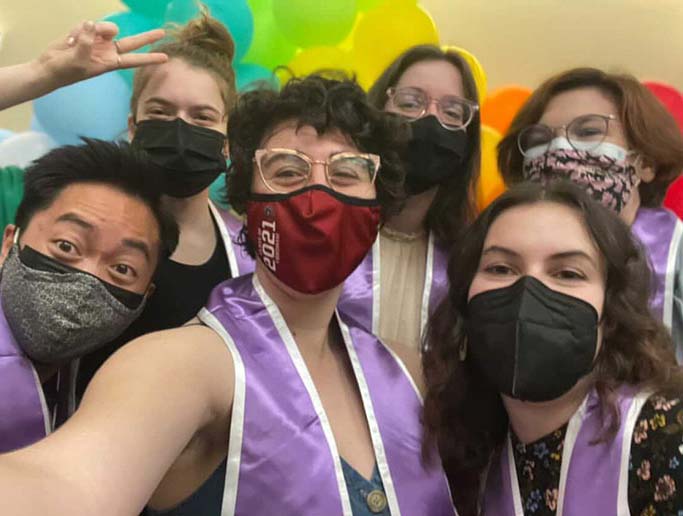 Meeting the distinctive needs of LGBTQ+ students is consonant with Fordham's identity as a Jesuit, Catholic university. As a part of our mission, Fordham has the opportunity to show every student, prospective student, parent, and alum that they will be welcomed, included, and affirmed at the University. Learn how you can help.